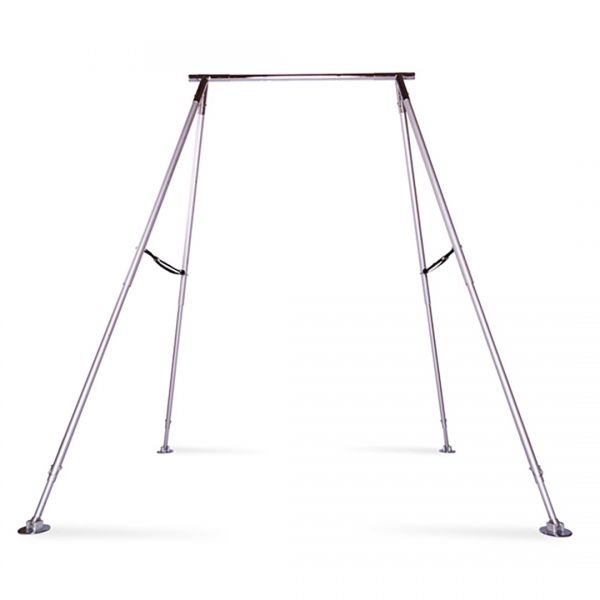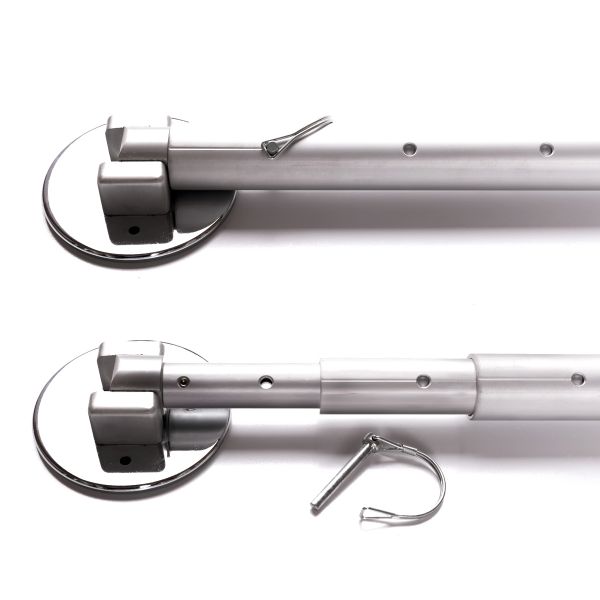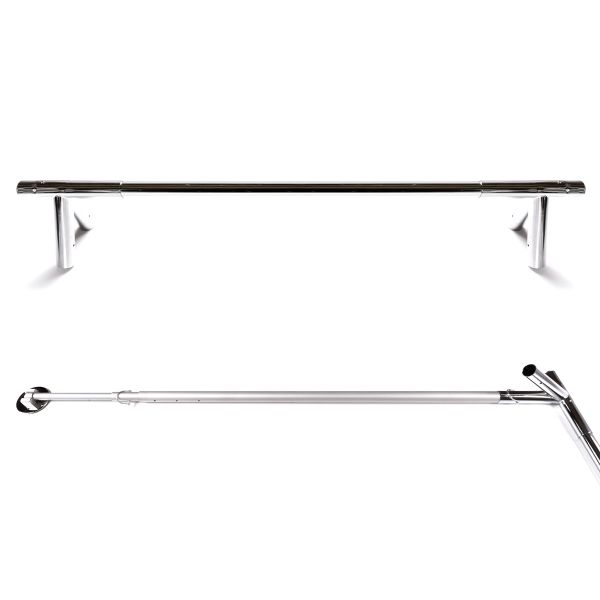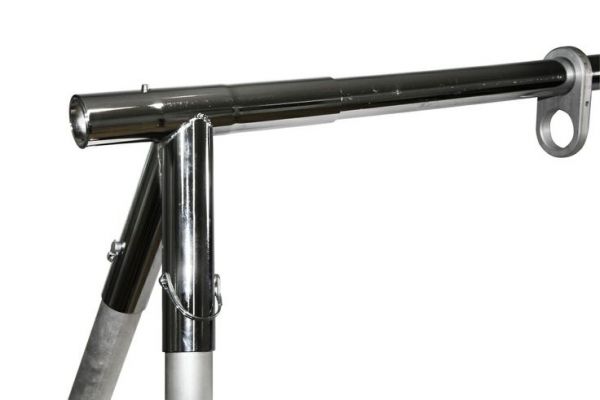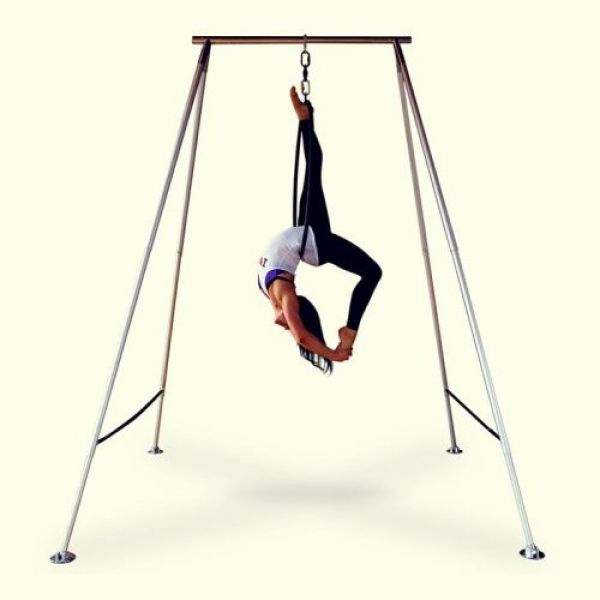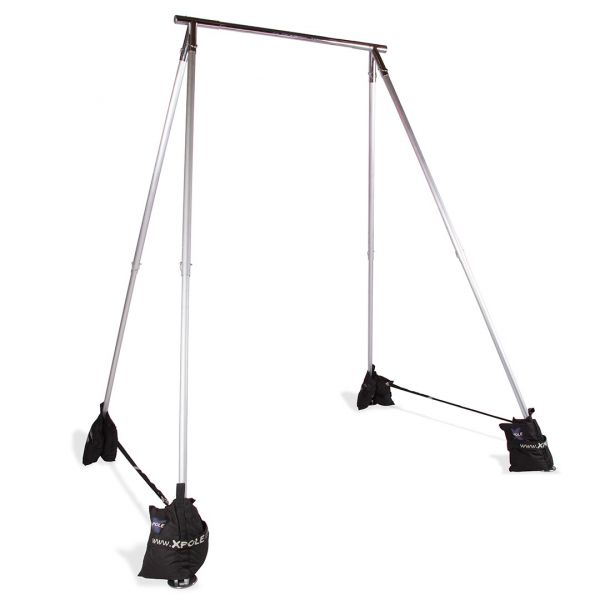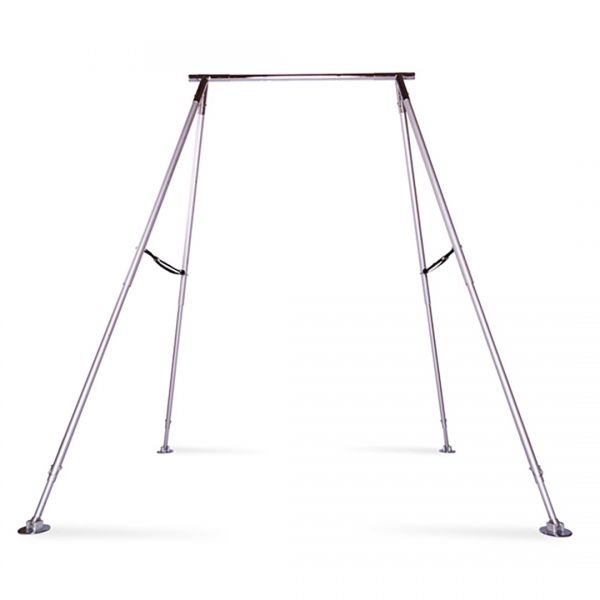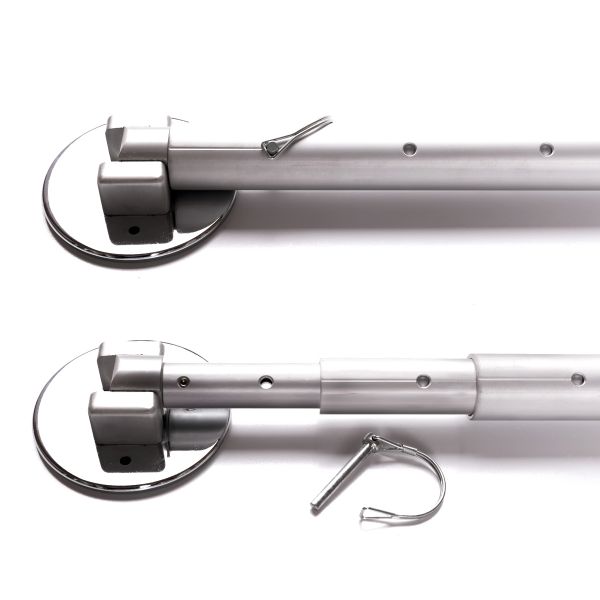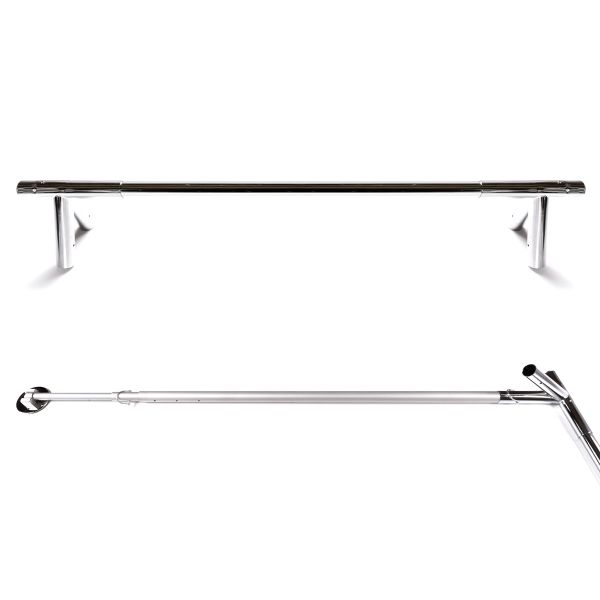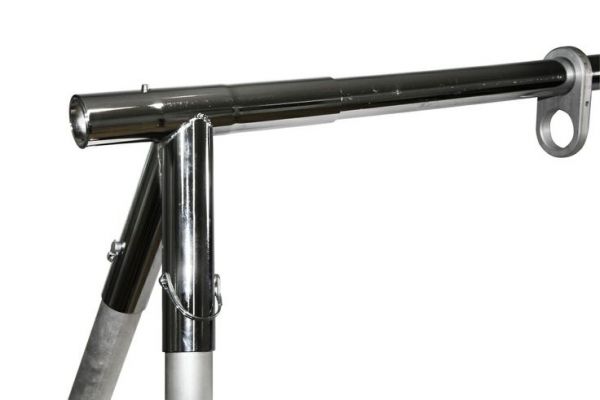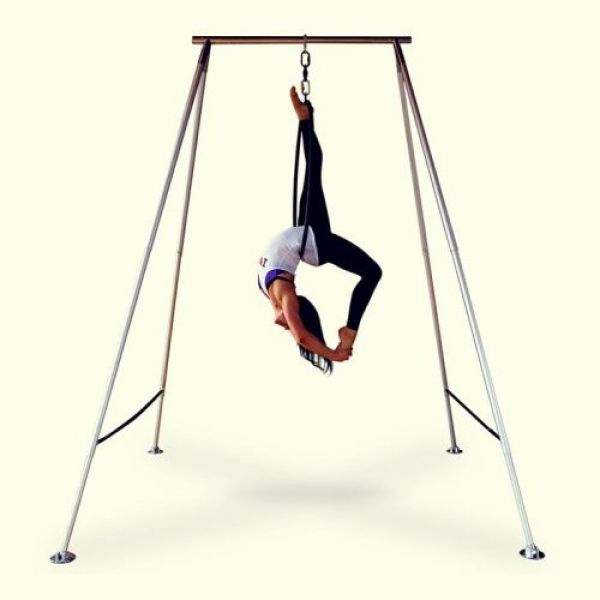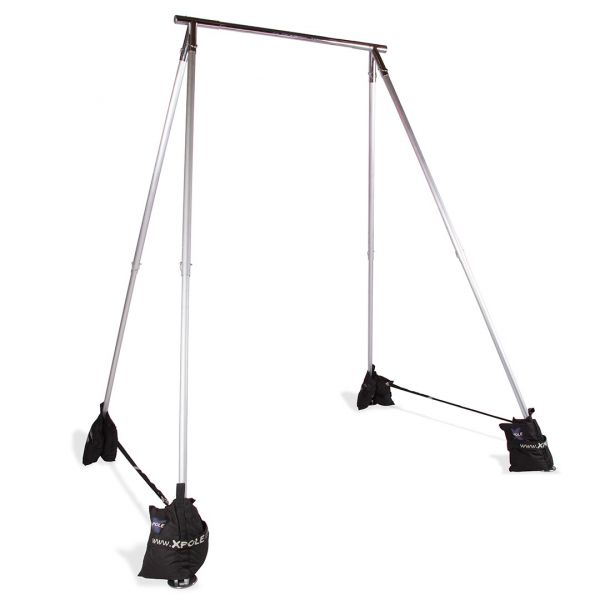 X-Pole A-Frame
Product no.: AFrame
701,60 EUR
The X-Pole A-Frame is the bestselling free-standing equipment on the market for aerial dance and aerial fitness. The A-Frame can be used from 2450mm (8ft) up to 3480mm (11.42ft). When the A-Frame is at its lowest height, it will require a floor area of 4.4 sqm and when fully extended will require an area of 8.9 sqm. The A-Frame weighs a total of 35kg making it currently the most lightweight portable aerial rig on the market.

The X-Pole A-Frame Set consists of 7 pieces and includes the following:
4 telescopic legs with feet attached
1.4m top bar
Pins
Straps
Carry bags

1 for frame tubes
1 for connectors and accessories

Weight bags (sand not included)
The X-Pole A-Frame features:
Free-standing frame – allows for set up anywhere indoors or outdoors
Adjustable/Multiple Heights from 2450mm (7.6ft) up to 3480mm (11ft) using the telescopic legs
Quick Assembly – all pieces can be stored safely in multi-piece bags
Multi-discipline – swap between aerial silk, trapeze hammock, flying pole and hoop
Portability – The light-weight frame can be packed into bags for ease of transportation.
The A-Frame is rated up to 150kg for normal aerial training with silks and hoop and static trapeze. The A-Frame is NOT suitable for use with swinging practice or choreography which includes swinging motions.
The Figure 8 connectors for the top bar are available for sale separately. The A-frame top bar is 40mm and the Figure 8 connectors are specifically designed for use with a 40mm top bar.
Here are the dimensions for the X-Pole A-Frame: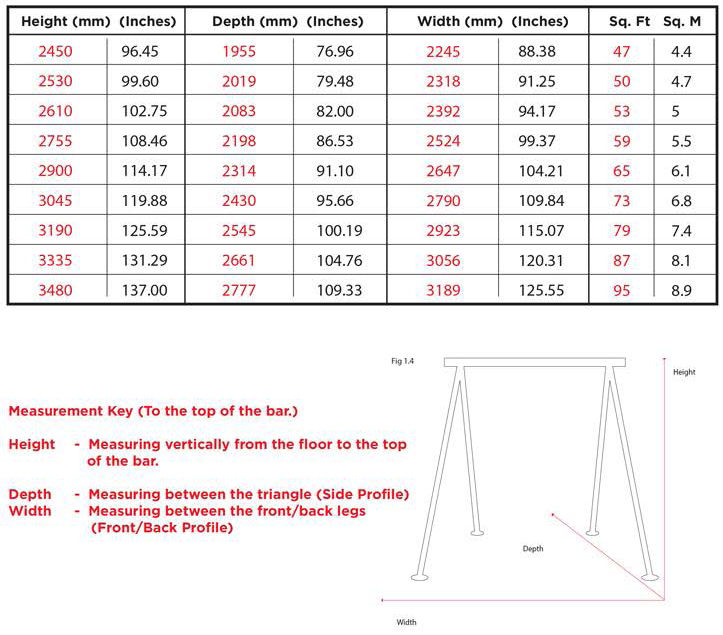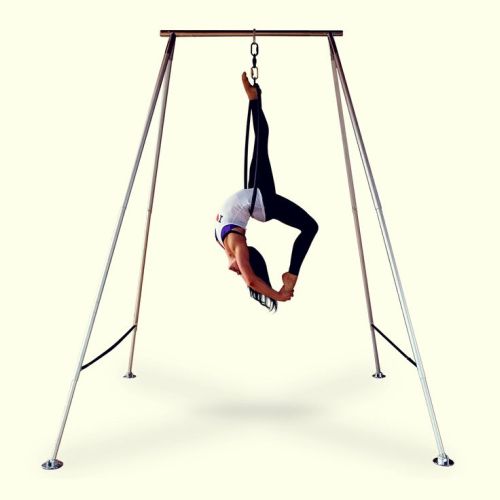 Customers who bought this product also bought the following products:
Im happy about the product. The A frame was easy to put up and the explanations are easy follow.
The Frame arrived well packed and we are happy with its quality. Only one of the support stick was 2mm longer and we could not fit a hook to the little hole. Fortunately we were able to abrade it and now it works. We use the Frame at the garden.
Other products of the same brand